---
Roatan & Utila Real Estate

RE/MAX -Roatan Realeestate Experts ' turns savvy, informed clients into Successful Homeowners", Investors & Sellers
Our roatan-realestate.com site is for you for real estate opportunities on Roatan and Utila. Compared with other Caribbean island opportunities, the Bay Islands are very much a bargain, no matter what your price range. Of course, this site is also a great source of real estate information. This site and/or associated sites, (Roatan-realestate.com , RoatanBayisland.com and Roatan-REALTOR.com), combine to provide a HUGE quantity of information. Consequently, we can be your "One Stop Information Center", we, therefore, include web information, a MLS (search all island properties), and even a VIDEO SERIES, that provides information from Accountants, Legal, Medical, an Insurance Professional and even a long term ex-pat. As a matter of fact, we have video series that features "All that You Need to Know" that any potential Purchaser should view. It has some of our RE/MAX team of Professionals, including U.S.Accounting, Legal, Medical and Insurance,…the list goes on.
Experience Counts Roatan-RealEstate
All things considered, we have lived here a long time and there is no doubt The Bay Islands, in our opinion, are wonderful. It is not only warm & beautiful,(of course, we never shovel snow),plus it is diverse and "new" in almost every way. With several diverse island ancestries. add that to thousands of foreigners from North America and Europe life is not what it is at there (wherever "there" is). Consequently it is exciting from learning about people, to having your taste buds explode with the large culinary local and imported options. Accordingly,from the Western island White Sand/Aqua waters, more populated areas, to the beauty of all but untouched locations on the Eastern end. (If you wish a quick Geography Lesson – (CLICK HERE)
Deal With the PROS !
International Real Estate REALTOR Designees
Knowledge and service are imperative here at RE/MAX Roatan-real-estate. Let us help you find just the right home, home site or investment opportunity. Actually with more Agents than any real estate company in the country. We have LOTS of experience (6 Agents with 15 to 23 years island experience), to help you find your dream property, educate and serve. Our Roatan & Utila real estate listings change often. If you don't see exactly what you are seeking, no problem! Please contact us and we will keep your request on file and contact you the moment a matching property becomes available. Roatan-real-estate we aim to please. You can access our listings on the "PROPERTIES" tab above, for our selection of Homes, Condos, Land or commercial properties.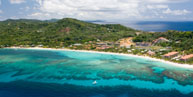 Explore the island, the culture and find out why Roatan is the hidden gem of the Caribbean. Read more.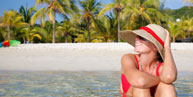 Discover the benefits and joys of owning a home, condo, land or vacation home in Roatan. Read more.